BP Lifeline - Blood Pressure Support
Skip to product information

"All of my blood levels are reading perfect my blood pressure is perfect I do not have to take blood pressure pills anymore energy and overall health is on point love this stuff must order now"
Terry W.
Verified Customer
BP Lifeline - Blood Pressure Support
Support healthy blood pressure with Infinite Age's BP LifeLine Blood Pressure Support. Our premium supplement contains antioxidants and magnesium to promote heart health and circulation. Shop Now!
Choose Your Package
Select your money-saving option below:
Get it by Sat, Sep 30
View full details
A healthy heart gives EVERYONE peace of mind
BP LifeLine Helps With
BLOOD PRESSURE SUPPORT
Finally achieve normal blood pressure
High blood pressure and hypertensive-related strokes happen when your heart is working harder than normal to pump blood through constricted and/or weakened blood vessels. BP Lifeline's 4 ingredients help reduce heart arrhythmia, blood clotting, and Inflammation. While at the same time, helping to repair weakened blood vessels and relaxing them for effortless blood flow.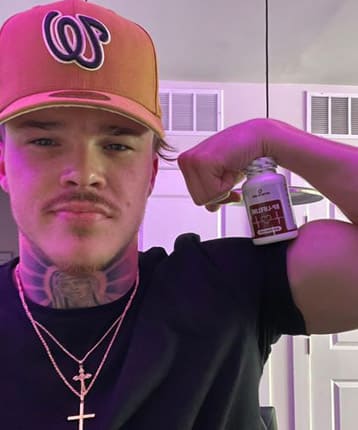 More Energy
Solve your lack of energy at its core
Pair text with an image to focus on your chosen product, collection, or blog post. Add details on availability, style, or even provide a review.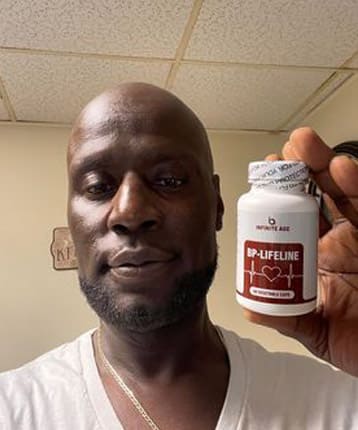 Pain Relief
Soothe chronic achy joints, muscles, & knees
BP Lifeline contains magnesium and grapeseed extract. These ingredients are packed full of anti-inflammatory compounds that have been proven to help dissolve inflammation and soothe never-ending aches and pains.
Boost energy levels with improved blood flow
Ease the strain on your heart
Normalize your blood pressure
Lower LDL cholesterol
Reduce your aches and pains in joints and muscles.
Strengthen your immune system
Regulate your heart rate
Improve your memory and brain functioning
Try Risk-Free 60 Day 100% Money Back Guarantee
Ships: Within 24 Hours |
Stock: 58 Bottles Remaining
4 Clinically Proven Antioxidents
& Minerals In Each Capsule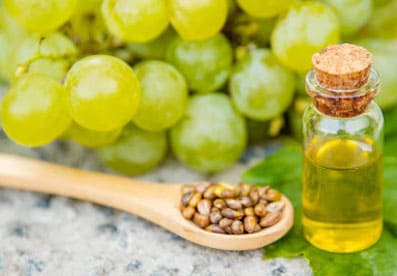 Grapeseed Extra
This powerful antioxidant lowers blood pressure in two ways. First, it increases the production of nitric oxide, which relaxes and widens the blood vessels. Second, its high polyphenol count helps reduce inflammation in the heart and arteries by blocking the release of inflammatory compounds.
Lowers LDL cholesterol by reducing inflammation
Improves circulation and lowers blood pressure
Strengthens the heart muscle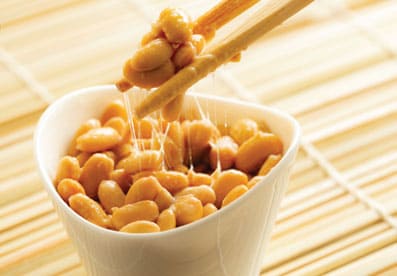 Nattokinase
An enzyme that breaks down fibrin, the insoluble protein involved in the blood clotting process. This helps reduce the thickness of the blood and makes it easier for the heart to pump. And as a result, it lowers your blood pressure.
Lowers LDL cholesterol by reducing inflammation
Improves circulation and lowers blood pressure
Strengthens the heart muscle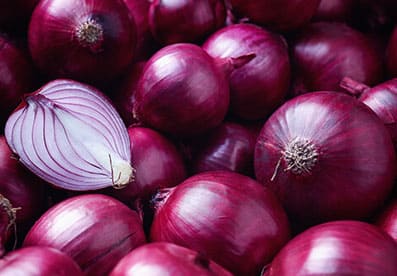 Quercetin
When the body has an overconcentration of the hormone Angiotensin II, it constricts blood vessels and causes your body to retain too much salt and water. This drastically increases the risk of heart attack and stroke. Quercetin reduces the the overproduction of angiotensin II, while also reducing levels of stress hormones such as cortisol and adrenaline.
Lowers your overall stress
Normalizes blood pressure and improves blood flow
Reduces the hardening and narrowing of the arteries caused by plaque buildup.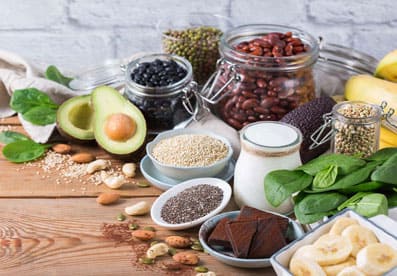 Magnesium
Your heart has a natural pacemaker called the SA node. Magnesium helps conduct the electrical signals so that the SA node can regulate your heart rate and blood pressure. Magnesium also helps relax the muscles of the arteries by activating the parasympathetic nervous system. This causes the vessels to widen and allows more blood to flow through them, reducing your overall blood pressure.
Reduces high blood pressure
Reduces risk heart attacks caused by irregular heartbeats
Opens vessels and improves blood flow
Try Risk-Free 60 Day 100% Money Back Guarantee
Ships: Within 24 Hours |
Stock: 58 Bottles Remaining
Most Supplements Are
Wasting Your Money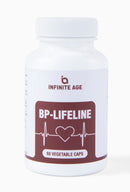 BP LIFELINE
Other Brand
Frequently Asked Questions
It makes sense to stock up now, especially considering this is the lowest price on Infinite Age BP LifeLine you'll find anywhere – lower than Amazon and our own website. Additionally, many customers order an extra bottle or two for their family, friends, or significant other – another reason to consider multiple bottles. With all that in mind, we highly recommend stocking up and saving more today with our 3- or 6-bottle options.
Each bottle will last 30 days when used as recommended.
Your order should arrive in 2-4 days. We ship the SAME DAY we receive your order.
BP LifeLine is manufactured in a facility that also processes milk, eggs, fish, crustacean shellfish, tree nuts, peanuts, wheat and soy. BP LifeLine undergoes 3rd party testing to ensure purity, potency and safety. If you have any concerns, consult your health-care practitioner.
BP LifeLine is intended for use by healthy adults over 18 years old. Consult your physician before use if you are taking any prescription or over-the-counter medications or being treated for any medical condition. If you experience any adverse reaction to this product, please consult your physician.
If for any reason at all you are unsatisfied with your purchase, just send it back to us, and we will issue a prompt and courteous refund even on empty bottles. You're always protected by our 60-Day Money Back Guarantee.
Complete YourWellness Stack Today