Skip to product information

"All I have to do is to pop in 3 before going to bed and I wake up feeling like new warmth honey. It is a good full vital cleanse without even harsh my colon. So It's one of my favorite pills cleanses so far. And it's full body and the best thing about it is the formula it's clean, all-plant-based and there's no yucky stuff…"
Charrette Thompson
Verified Customer
Infinite Cleanse
Support your gut health with Infinite Age's Infinite Cleanse. Our premium formula is designed to improve digestion and detoxify your body of harmful toxins. Shop Now!
Choose Your Package
Select your money-saving option below:
Get it by Sat, Sep 30
View full details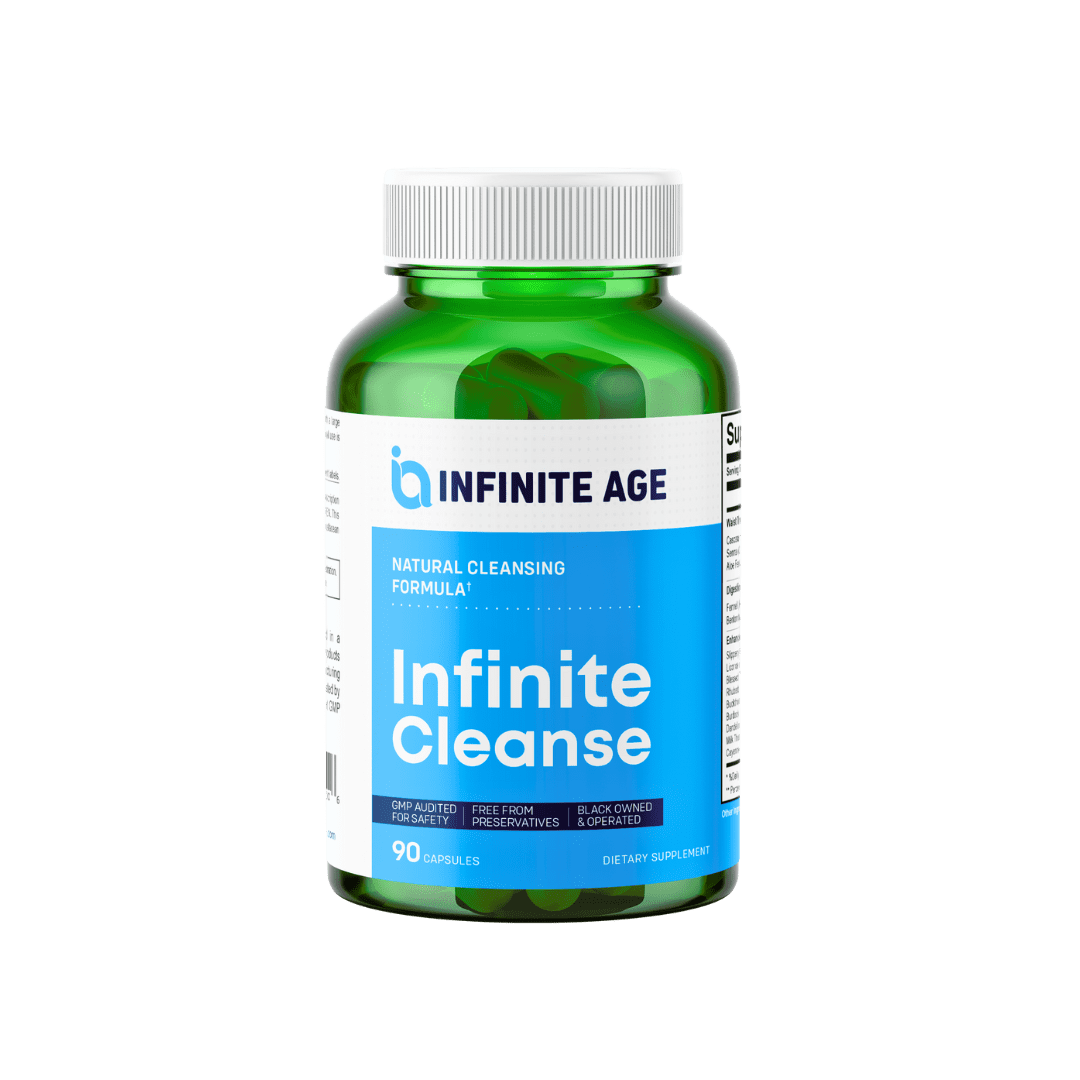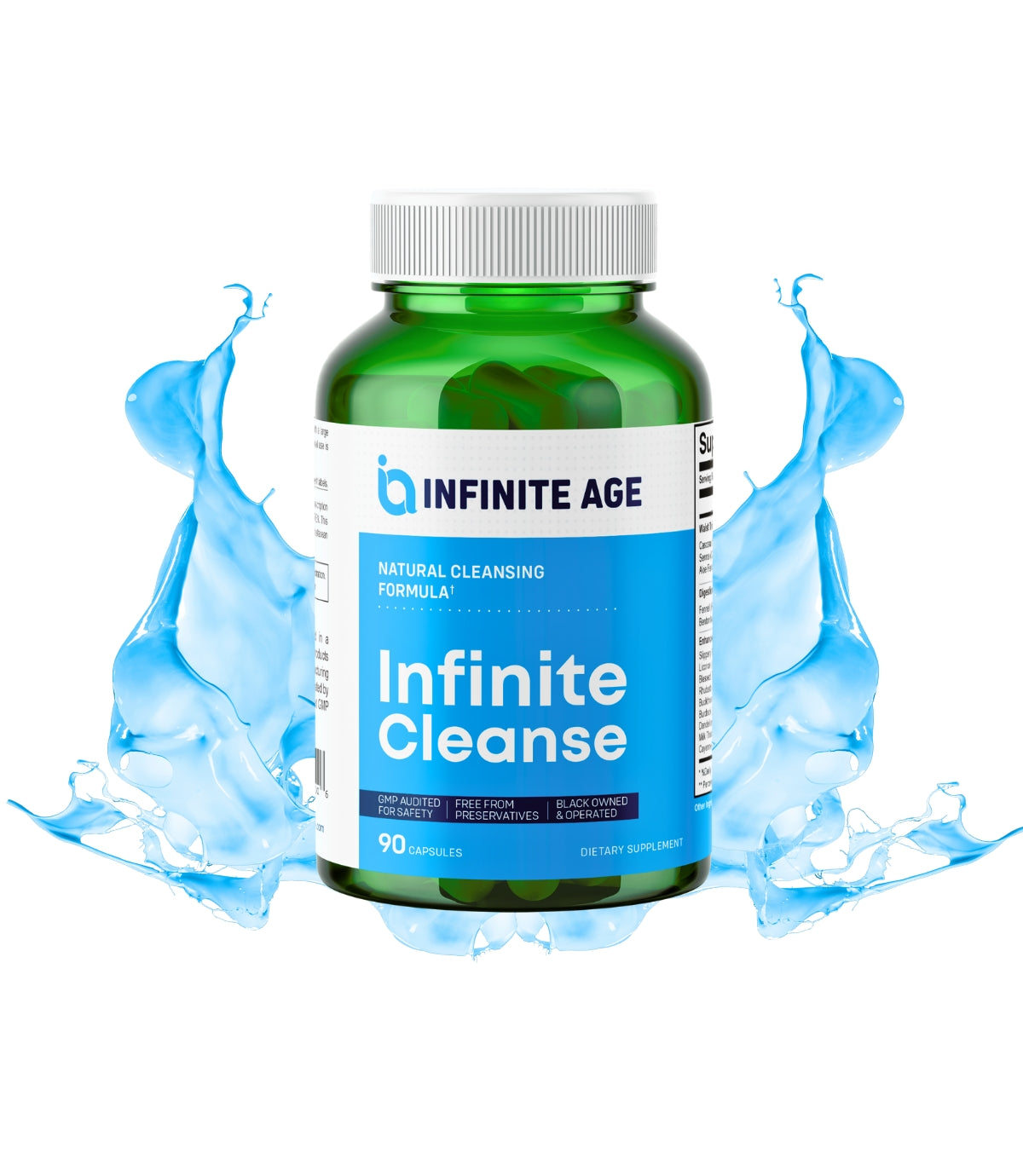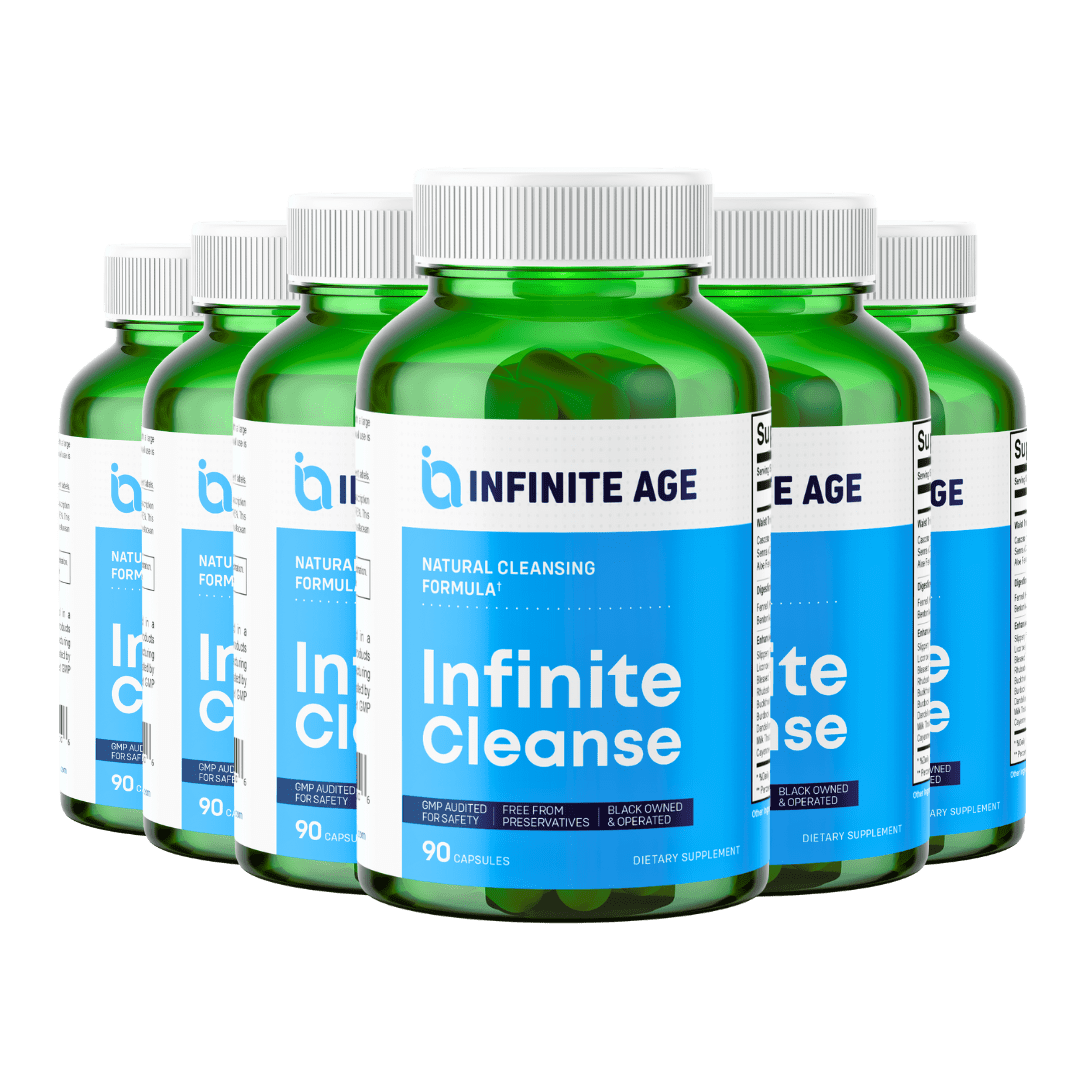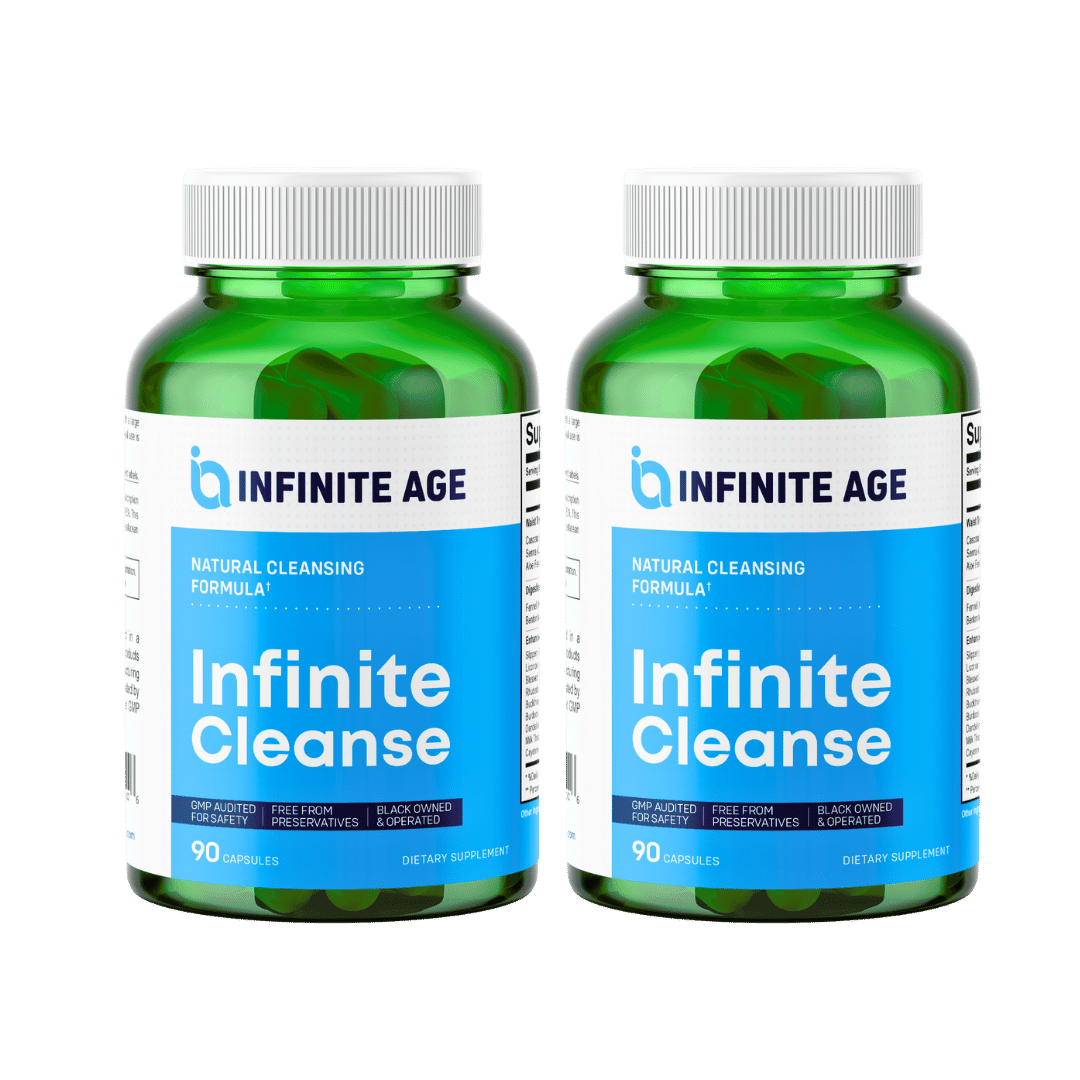 Detoxify your body, flush away stubborn fat, and remove harmful toxins with Infinite Cleanse.
Infinite Cleanse Helps With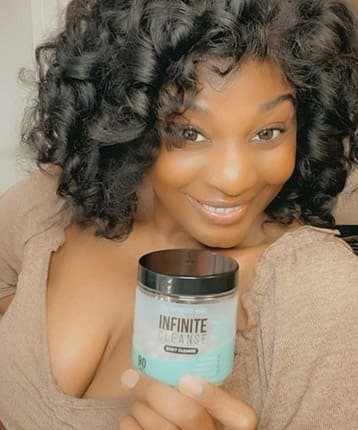 More Energy
Wave goodbye to tiredness and over-reliance on caffeine
Fatigue and tiredness are the result of too many toxins and a lack of nutrients in the body. Infinite Cleanse is formulated with natural ingredients, like Burdock root and Buckthorn Bark Powder. These two ingredients detoxify the body from toxins and allow the body to absorb the nutrients it needs to optimize your energy.

Weight Loss
Trim Inches off your waistline
One study found the average adult may be carrying around up to 20 lbs of rotting fecal matter in their colon. Infinite Cleanse helps flush out any of that stored waste from the body for almost instant loss in weight. Plus, removing toxins from the body reduces inflammation, allowing your body to balance out the stress hormones that stop fat loss.
Pain Relief
Soothe neverending achy joints, muscles, & knees
Infinite Cleanse contains cayenne pepper, which contains the compound: capsaicin. Capsaicin activates the TRPV1 receptor in the body, which helps reduce inflammation and block the release of substances that cause pain. Even more, cayenne pepper reduces the release of inflammatory proteins, further reducing any pain caused by inflammation.
Support healthy digestion and elimination of toxins
Reduce bloating and discomfort from constipation
Eliminate fecal matter and toxins from your body
Cleanse your colon and supports regularity
Enjoy healthier skin and a clear complexion
Support for healthy weight loss
Strengthen your immune system and boost energy levels
Reclaim your zest and liveliness
Try Risk-Free 60 Day 100% Money Back Guarantee
Ships: Within 24 Hours |
Stock: 58 Bottles Remaining
12 Powerful Herbs and Minerals In Each Capsule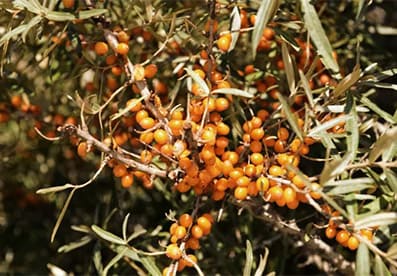 CASCARA SAGRADA
A natural laxative that can help relieve constipation and promote regularity.
Softens your stools
Supports regularity
Relieves constipation and digestive discomfort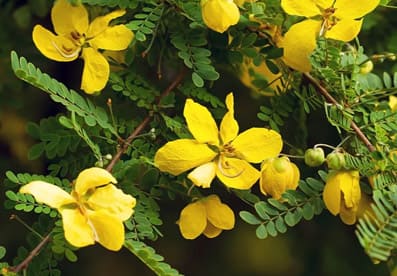 SENNA LEAF POWDER
An herbal laxative that provides natural digestive support to cleanse and detoxify the body, and relieve occasional constipation.
Reduces digestive discomfort
Cleanses and detoxifies your body
Promotes regularity and relieves occasional constipation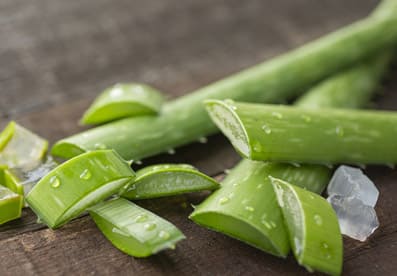 ALOE FEROX LEAVES EXTRACT
A natural laxative and a powerful source of antioxidants, minerals, and vitamins. These help nourish, hydrate, and protect the skin from free radical damage, resulting in a healthier, younger-looking complexion.
Promotes healthy bowel function
Reduces the appearance of wrinkles
Helps protect your skin from free radical damage
Try Risk-Free 60 Day 100% Money Back Guarantee
Ships: Within 24 Hours |
Stock: 58 Bottles Remaining
INFINITE CLEANSE

Other Cleanses
Frequently Asked Questions
3 vegetable capsules morning or night. It's best to consider your access to a restroom as Infinite Cleanse is an effective – yet gentle – full-body cleanse that works by clearing out your intestines. Therefore, quick-access to a restroom is recommended when taking Infinite Cleanse.
Even though you can expect your bowels to be much larger and bulkier, Infinite Cleanse is an all-natural laxative and is completely safe.
Infinite Cleanse does not usually give our customers diarrhea. However, it is reported that bowel movements are more frequent and bulkier than usual. This is expected as Infinite Cleanse is working to flush out waste and toxins built up in your body.
Of course! Infinite Cleanse is formulated to see an almost immediate flattening of the stomach due to excreting built up waste and water retention.
Yes. In fact, we recommend taking Infinite Cleanse with other Infinite Age products as a way to boost overall wellness and health.
No. This product contains no added caffeine or stimulants.
Infinite Cleanse is manufactured in a facility that also processes milk, eggs, fish, Crustacean shellfish, tree nuts, wheat, and soy. Always review the label for the most accurate information.
Infinite Cleanse is intended for healthy adults over 18 years old. Do not take this product if you are pregnant or nursing. Consult your physician before use if you are taking any prescription or over-the-counter medications or being treated for any medical condition. Discontinue use and consult your physician if you experience any adverse reaction to this product. Do not exceed recommended serving size or suggested use.
Even though Infinite Cleanse is loved and repurchased by almost all of our customers, if for any reason at all you are unsatisfied with your purchase, just send it back to us. And don't worry… We even accept empty bottles! You're always protected under our 60-day no-questions-asked, money-back guarantee