Skip to product information

"Not only is it natural, but its high potency for easy absorption into our bloodstream."
Alfred O.
Verified Customer
Infinite Absorption
Infinite Age's Infinite Absorption is a natural and effective way to support your digestive system. Our premium supplement contains piperine to enhance bioavailability and improve nutrient absorption. Shop Now!
Choose Your Package
Select your money-saving option below:
Get it by Sat, Sep 30
View full details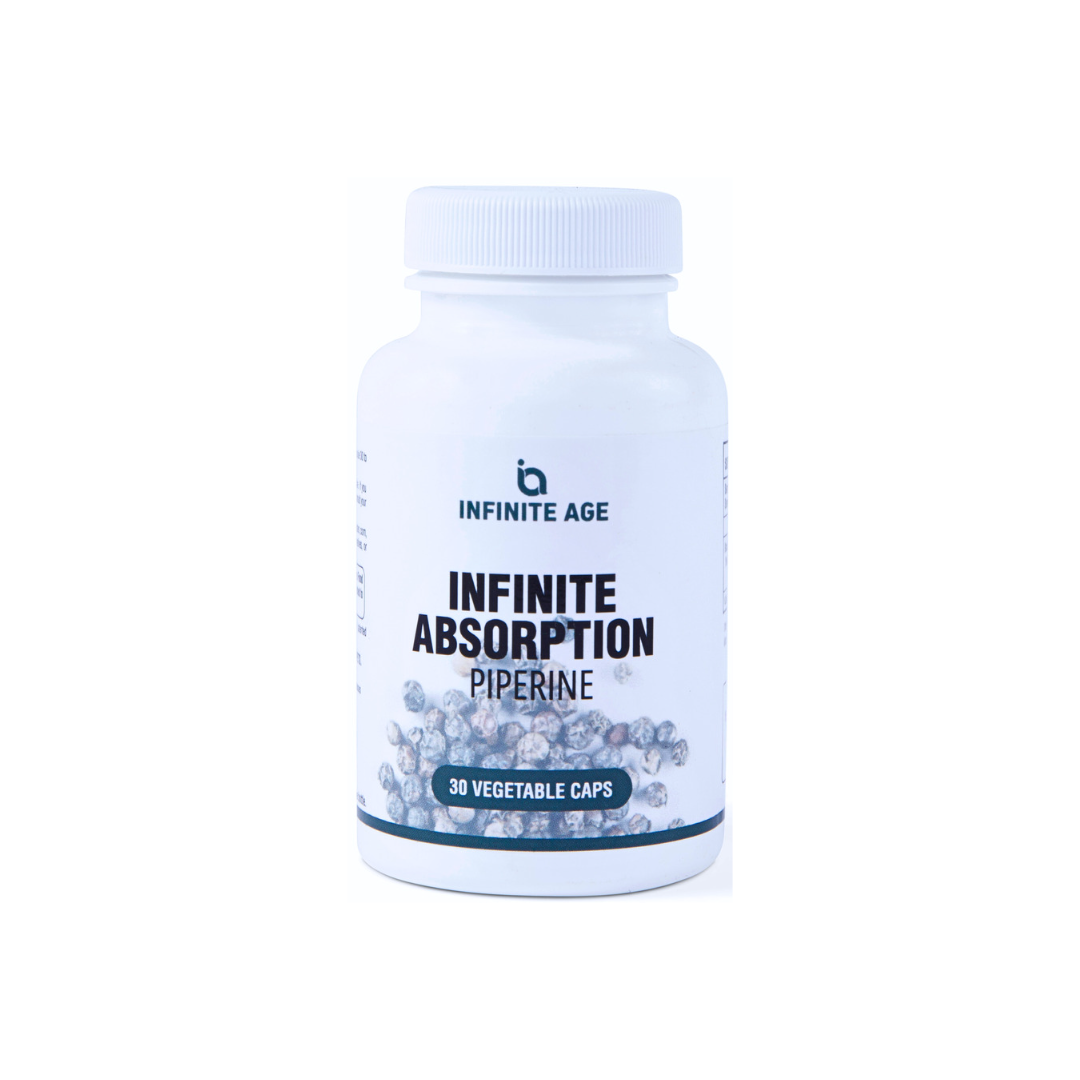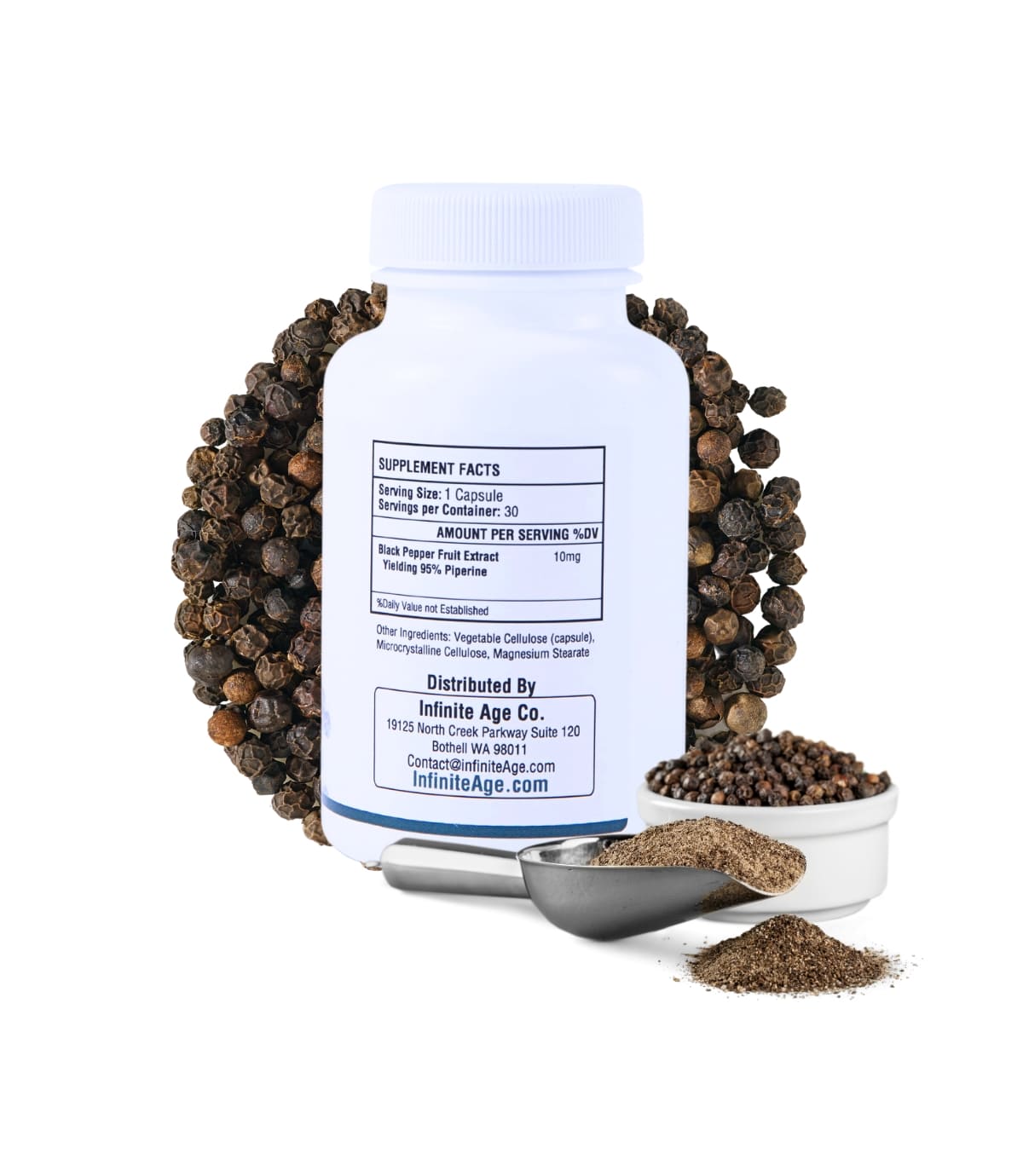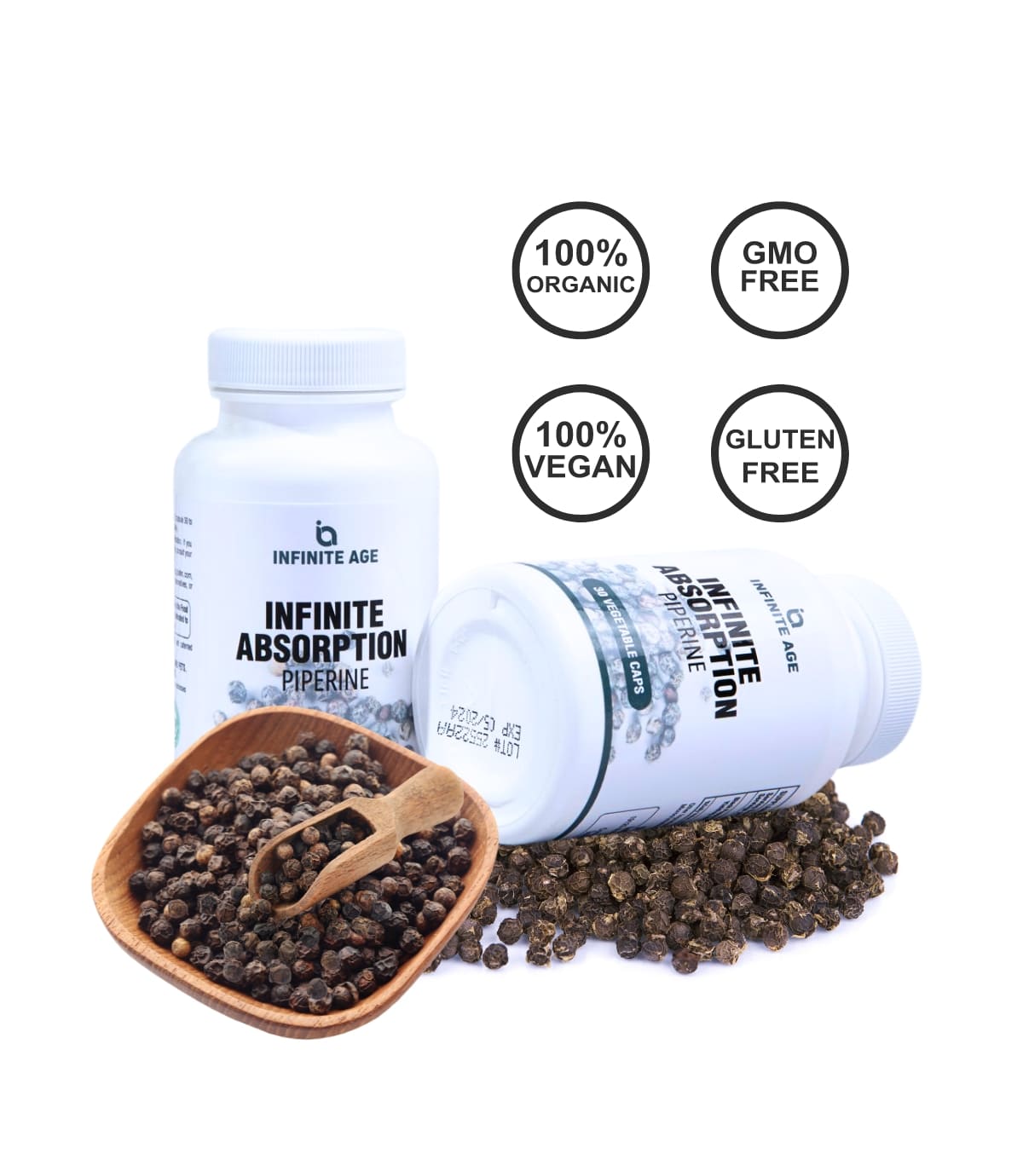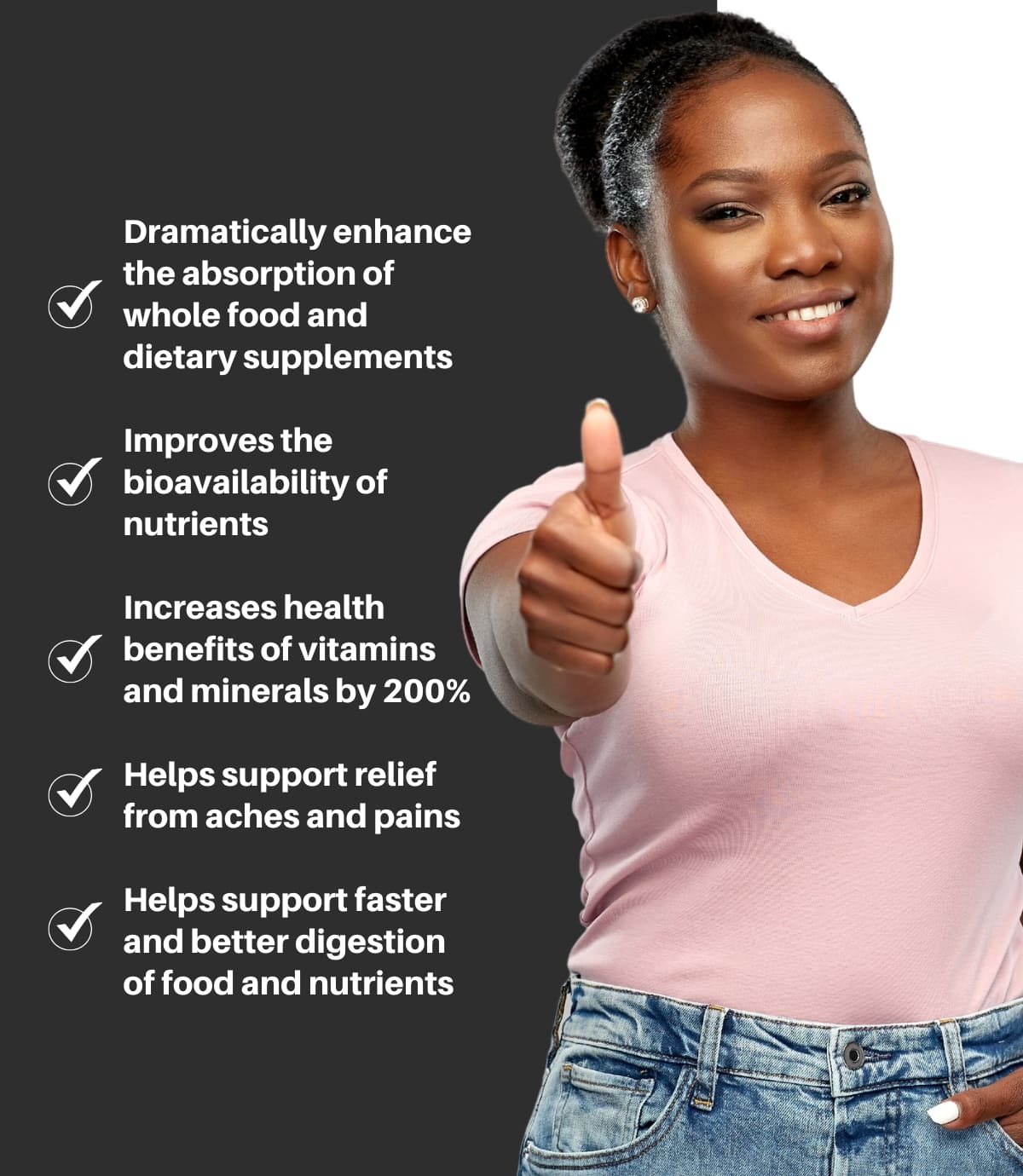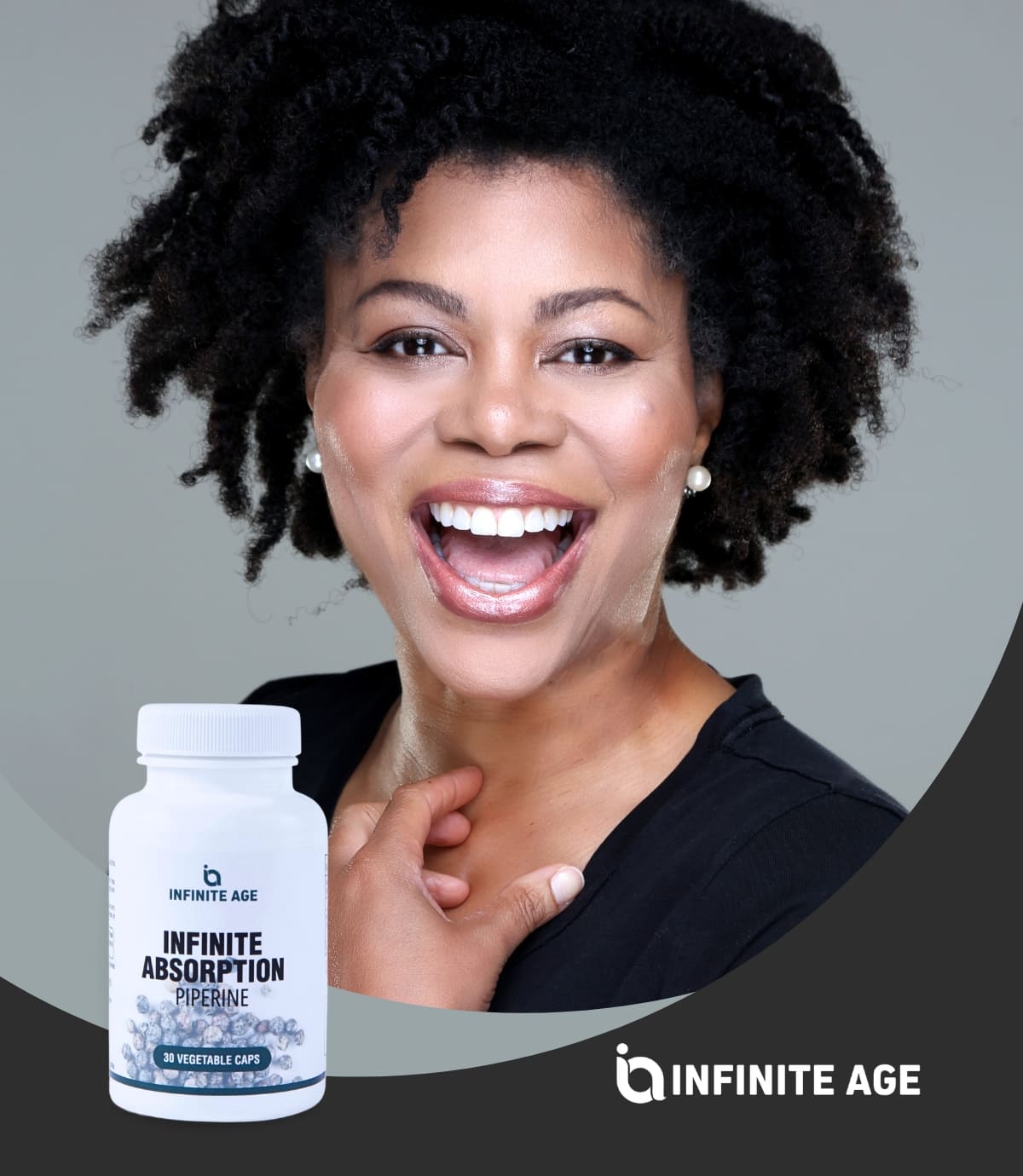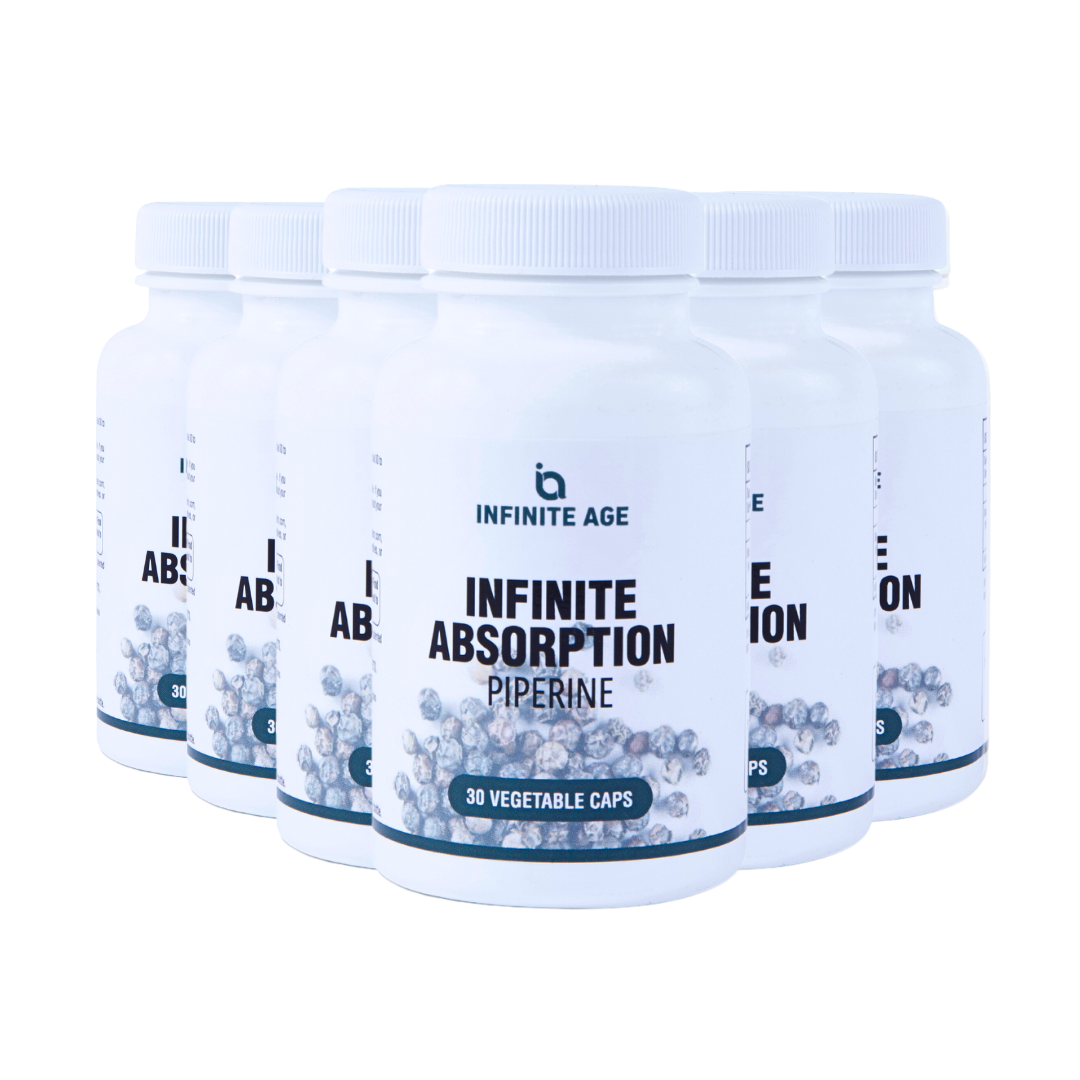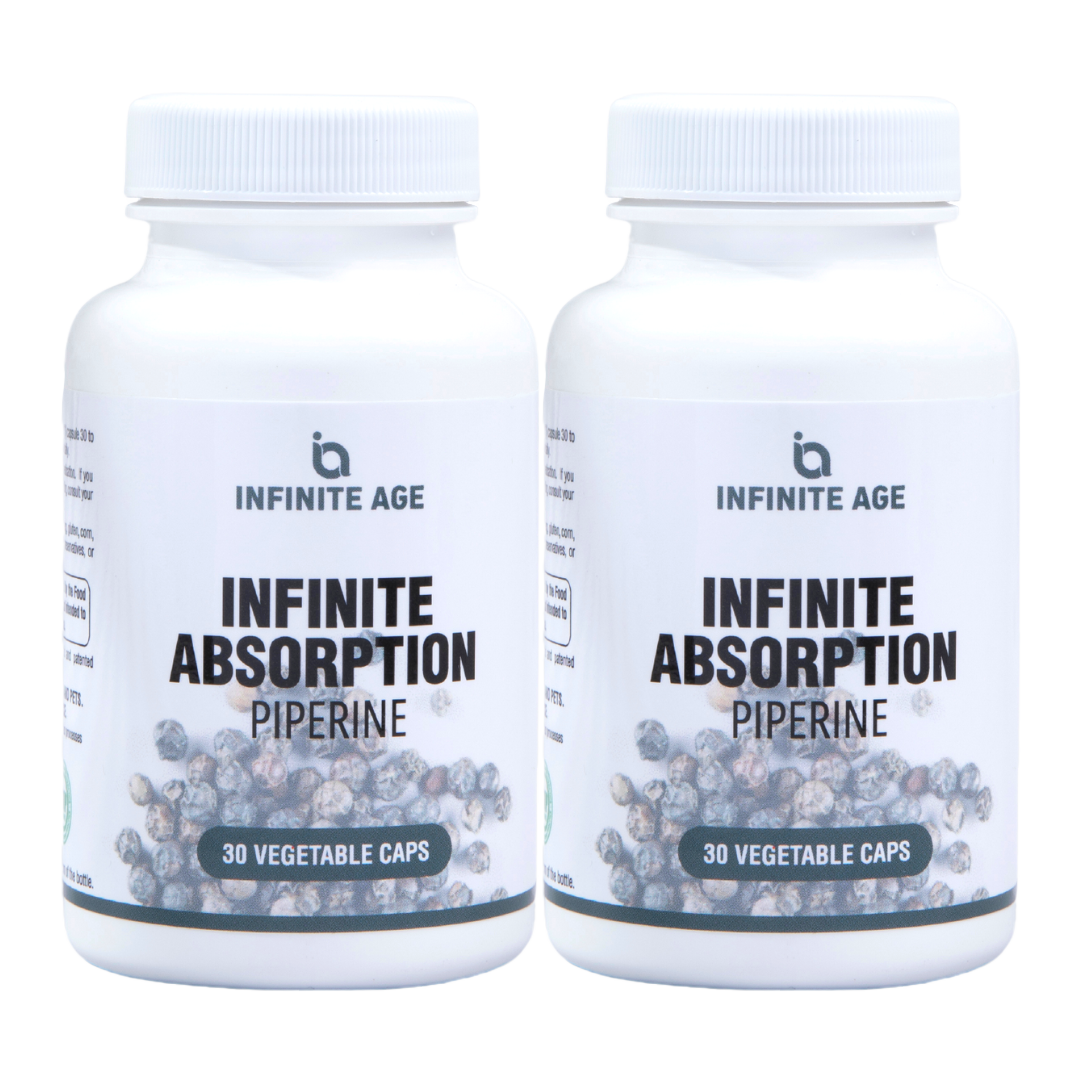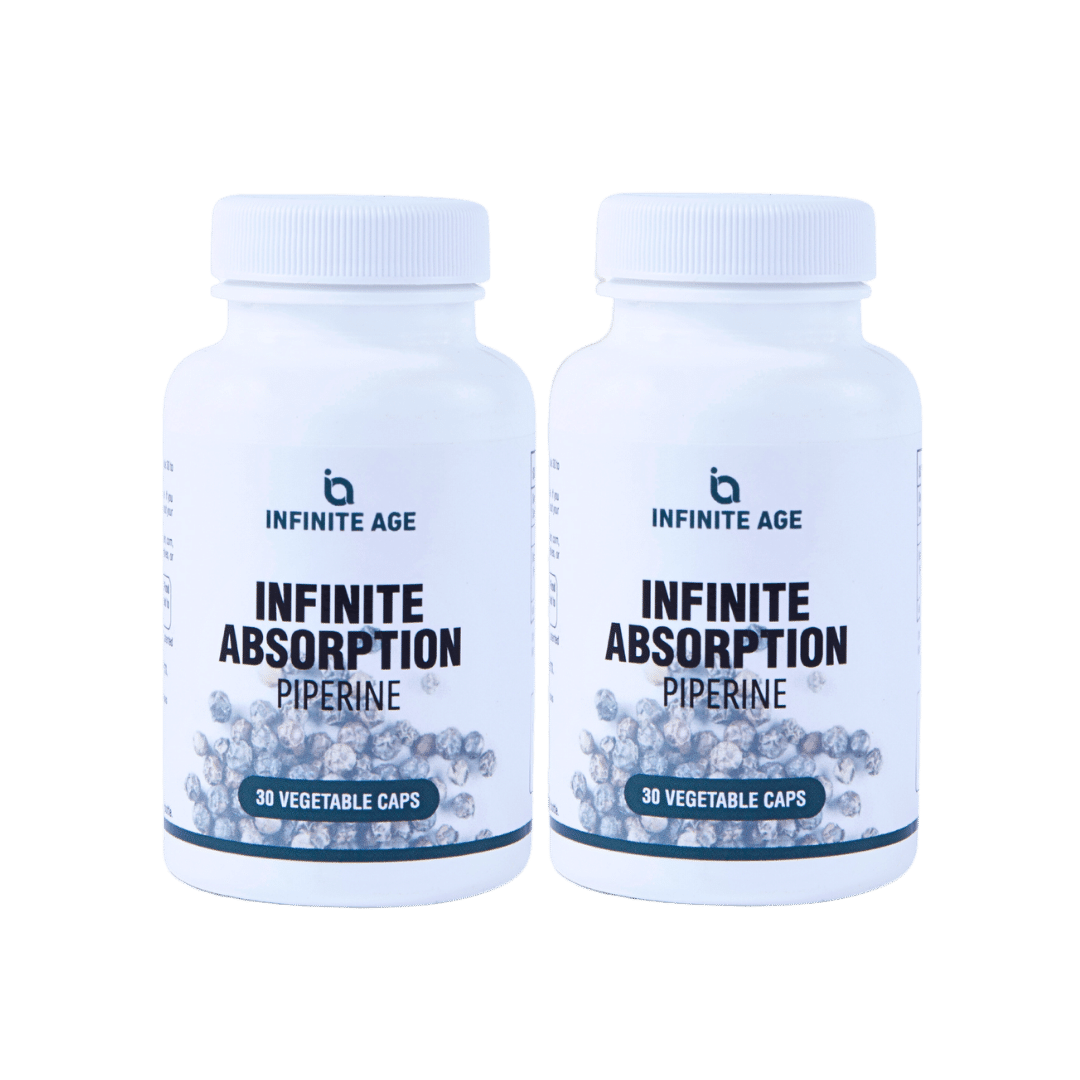 Boost the health benefits of your food and supplements with Infinte Absorption
Infinite Absorption Helps With

More Energy
All-day natural energy to crush your day
Food is fuel. But if the body can't absorb nutrients to fuel your cells, you feel sluggish, tired, and fatigued. Infinite absorption helps break down your food and allows the body to absorb the nutrients it needs to optimize your energy.

Weight Loss
Feel lighter, leaner, and more confident
Your hormones and metabolism determine whether you burn fat or not. But to function properly, they need vitamins and minerals. Infinite Absorption helps your body get the nutrients it needs to re-ignite your metabolism and promote healthy hormone production.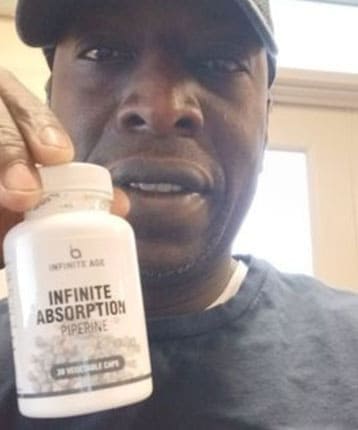 Pain Relief
Soothe neverending achy joints, muscles, & knees
Infinite Absorption contains quercetin which blocks the production of inflammatory compounds in the body, reducing inflammation and relieving pain.
Eliminates carb & sugar cravings
Reduces bloating and discomfort
Strengthens your immune system
Boosts your energy levels
Increases nutrient absorption
Extinguishes inflammation
Promotes easier, faster, sustainable weight loss
Improves sleep
Try Risk-Free 60 Day 100% Money Back Guarantee
Ships: Within 24 Hours |
Stock: 58 Bottles Remaining
95% Piperine Extract
In Each Capsule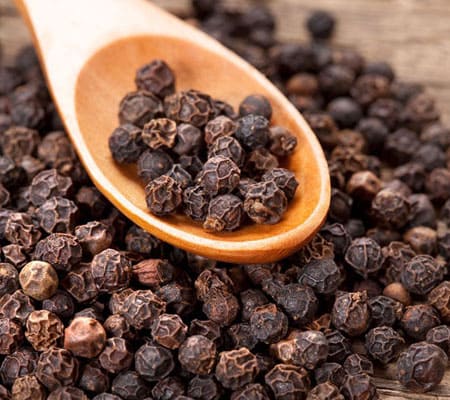 For over 4,000 years, Pepperine has been used as a natural remedy to aid digestion and boost the good bacteria in the gut. Recent research has shown that this ancient spice can effectively break down food, optimise nutrient absorption, and increase levels of beneficial bacteria in the gut.
Eliminates bloating
Supports healthy weight loss
Improves digestion and nutrient absorption
Boosts your all-day energy levels
Helps eliminate aches and pains
Prevents sugar cravings
Try Risk-Free 60 Day 100% Money Back Guarantee
Ships: Within 24 Hours |
Stock: 58 Bottles Remaining
Most Supplements Are
Wasting Your Money
INFINITE ABSORPTION
Other Brand
Frequently Asked Questions
Yes. In fact, it's shown to improve the absorption of most medications. However, you should always consult with your doctor before taking.
Each bottle contains 30 servings. Most customers take 1 serving per day. Therefore, it's a 30-day supply of Piperine Extract.
You can take 1 vegetable capsule of Infinite Absorption twice daily with a meal or supplement.
We ship daily Monday - Saturday. Most orders take 2-4 days to arrive at their destination.
 Absolutely not. Nothing in Infinite Absorption causes an upset stomach or digestive problems.
No. Infinite Absorption works for any diet.
Our capsules are made here in the USA in a GMP-compliant and FDA-registered facility.
Complete Your Wellness Stack Today